News
Features of cosmetic sprayer from Better Cospack
Dec 09 , 2019
Views: 1161
Better Cospack Cosmetic Sprayers are made of premium and non-toxic material. This is one of the leak-resistant and reusable bottles and it can be used to store your favorite body lotion, toner, foundation, and basically any other liquid-based makeup or skincare product.
There are some features of

cosmetic sprayer from Better Cospack

as the following:
High Quality
This is made of transparent PETG material, durable and reusable. The design of the spiral cover makes the spray bottle leak-proof. You don't need to worry that the liquid will leak in your bag or pocket.
Large Capacity
These spray pump bottles dimension such as 1.73 x 5.27inch(13.4 x 4.4cm), the size is ideal for you to put into pockets, bags, and purses when you travel.
Multi-uses
It can be used for moisturizing water, hair spray, eyeglass cleaner, perfume, insect repellent, air fresheners, perfect for any business or vacation travel, kids camping, outdoor activities, etc.
Unique Design
Cosmetics spray pump core, the atomizing area is wide and the spray is fine. This spiral bottle mouth design, sealed well, rotate upside down without leakage.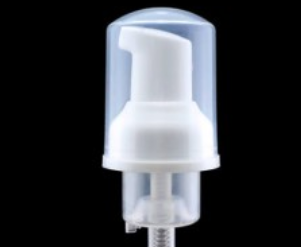 Better Cospack is one of the worldwide suppliers of cream and cosmetic packaging services. It is specialized in a vast range of plastic packaging products such as body lotion bottles,

cosmetic sprayers

, plastic bottles, plastic jars, and PE bottles. These are widely used in cosmetics, personal care, medicines and many more. It has 6-8 color offset print, silkscreen, and hot stamping will satisfied customers' different requirements.