News
How to find the perfect wholesale shampoo bottles for your needs
Are you in the market for shampoo bottles at wholesale prices? Whether you're a salon owner, an e-commerce entrepreneur, or simply someone who wants to stock up on quality shampoo bottles, we've got you covered. Get ready to make informed decisions and find the perfect wholesale shampoo bottles for your needs!
1. Understanding the Benefits of Buying Shampoo Bottles Wholesale
Purchasing shampoo bottles wholesale offers several advantages, including cost savings and convenience. Here's why it's a smart choice:
Cost Savings: Buying in bulk allows you to take advantage of lower prices per unit, maximizing your budget and increasing profit margins. Wholesale suppliers often offer discounted rates for larger quantities, making it a cost-effective option.
Convenience: By purchasing
shampoo bottles wholesale
, you'll have an ample supply on hand, reducing the need for frequent reordering. This convenience is particularly beneficial for businesses that require a steady and uninterrupted supply of shampoo bottles.
2. Assessing Your Requirements
Before diving into the world of wholesale shampoo bottles, it's crucial to assess your specific requirements. Consider the following factors to ensure you make the right choices:
Quantity: Determine the volume of shampoo bottles you require based on your usage or anticipated demand. Understanding your quantity needs will help you streamline your search and find suppliers capable of fulfilling your order.
Quality Standards: Identify the quality standards you expect from your shampoo bottles. Are you looking for durable, leak-proof bottles that are suitable for travel? Or perhaps you require eco-friendly options to align with your sustainability values. Clearly defining your quality criteria will narrow down your options and help you find the most suitable suppliers.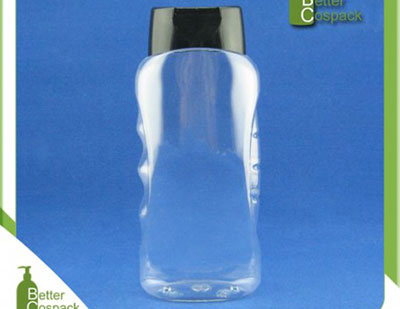 3. Researching Wholesale Suppliers
Finding reputable wholesale suppliers is crucial to ensuring you receive top-quality shampoo bottles at competitive prices. Here are some effective strategies to find reliable suppliers:
Online Directories: Explore online directories, such as industry-specific platforms and B2B marketplaces. These directories often provide detailed information about wholesale suppliers, including their product range, customer reviews, and contact details.
Trade Shows and Exhibitions: Attend trade shows and exhibitions relevant to the beauty and cosmetics industry. These events are an excellent opportunity to meet suppliers face-to-face, examine product samples, and establish direct connections.
Referrals and Recommendations: Seek recommendations from industry peers, colleagues, or professional networks. Their experiences and insights can help you identify trustworthy wholesale suppliers who meet your specific requirements.
4. Evaluating Supplier Reliability and Product Quality
Once you've shortlisted potential wholesale suppliers, it's crucial to evaluate their reliability and the quality of their shampoo bottles. Consider the following aspects:
Reputation and Track Record: Research the supplier's reputation by reviewing customer feedback, testimonials, and online reviews. Look for suppliers with a track record of providing reliable service and high-quality products.
Sample Testing: Request samples from potential suppliers to assess the quality of their
shampoo bottles
firsthand. Examine factors such as material durability, design aesthetics, and functionality to ensure they meet your standards.
5. Negotiating and Placing Orders
Before finalizing your order, consider the following aspects to ensure a smooth transaction:
Price Negotiation: Engage in negotiations to secure the best possible price for your wholesale purchase. Many suppliers are open to offering discounts or adjusting prices based on order volume.
Shipping and Delivery: Discuss shipping options, delivery timelines, and associated costs with the supplier. Ensure that their shipping methods align with your requirements and that they can deliver the shampoo bottles within your desired timeframe.