News
How PET Cosmetic Bottles Make Your Products Stand Out From the C
In a competitive market, it's important for businessemen to make their products stand out from the competition. The use of PET cosmetic bottles is one of the most effective ways to do this, as it offers an array of benefits to whom are looking to differentiate their products.
Benefits of PET Cosmetic Bottles
PET (polyethylene terephthalate) cosmetic bottles are quickly becoming a popular choice in the beauty industry. These bottles offer a wide range of benefits that make them an attractive packaging option for beauty products. Here are some of the key benefits of using
PET cosmetic bottles
.
Durability: PET bottles are extremely durable and can withstand impacts and accidental drops without breaking or cracking. This makes them a great option for on-the-go products that may be exposed to a variety of environmental conditions.
Lightweight: PET bottles are lightweight and easy to transport, making them ideal for travel-sized products. They are also easy to store and display on shelves.
Cost: PET bottles are cost-effective and affordable, making them a great choice for businesses looking to maximize their budget.
Eco-Friendly: PET bottles are recyclable and can be reused, making them a great eco-friendly choice for beauty products. They are also 100% BPA-free.
Design Flexibility: PET bottles come in a variety of shapes, sizes, and colors, making them a great choice for product packaging. They can be customized to match your brand's aesthetic and create a unique look for your products.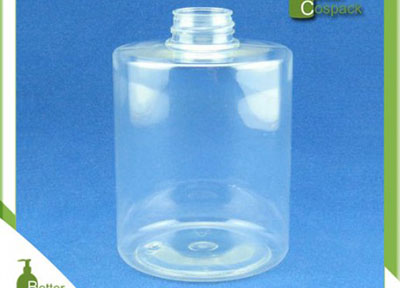 By choosing
PET cosmetic bottle
s for your beauty products, you can enjoy all of these advantages and ensure that your products stand out from the competition. With their durability, affordability, and design flexibility, PET bottles are the perfect packaging choice for any beauty product.