News
PET cosmetic bottles: popular as a sustainable packaging
In recent years, there has been a growing trend towards eco-friendliness and sustainability in the cosmetic industry. As consumers become more conscious about the impact their purchases have on the environment, many companies are turning to sustainable packaging options, such as PET cosmetic bottles.
PET (polyethylene terephthalate) is a lightweight, durable, and recyclable plastic that is commonly used in the packaging industry. PET cosmetic bottles are becoming increasingly popular as a sustainable packaging option for cosmetic products due to their numerous benefits.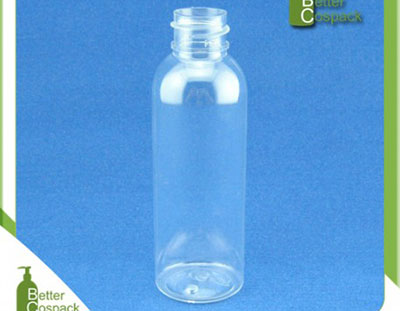 First and foremost, PET cosmetic bottles are recyclable. This means that they can be recycled into other products after their initial use, reducing the amount of waste that ends up in landfills. Recycling PET bottles also helps to conserve natural resources, reduce energy consumption, and reduce greenhouse gas emissions.
PET bottles are also lightweight and shatterproof, making them an ideal packaging option for shipping and travel. They are less likely to break during transit, reducing the risk of spills and leaks. Additionally, the lightweight nature of PET bottles means that they require less energy to transport, reducing the carbon footprint of the shipping process.
Another advantage of PET cosmetic bottles is their clarity. Unlike other plastics, PET is transparent, which allows consumers to see the product inside. This is particularly important in the cosmetic industry, where consumers often rely on visual cues to make purchasing decisions.
PET cosmetic bottles also offer a wide range of design options. They can be molded into a variety of shapes and sizes, allowing companies to create unique and eye-catching packaging for their products. Additionally, PET bottles can be decorated with labels, logos, and other branding elements, making them an effective marketing tool.